Description
Doodle Jump™ is THE MOST ADDICTIVE GAME on the App Store. It is considered one of the best games for the iPhone and iPod touch. A must have! But, BE WARNED: it is Insanely Addictive!™
JUST UPDATED: NEW menace monster BOSS!
What's new in Version 1.20


A new menace monster BOSS comest to Doodle Jump's original theme! Watch out Doodle Jumpers! This one is big 'n' mean!
Also, we've designed some new tricky paths for you to go through, made it so that challenging your friends does not bump you out of Doodle Jump, and made some additional performance optimizations and bug fixes!
No other game gets more FREE updates than Doodle Jump! (except maybe our awesome friends - Pocket God!)
Doodle Jump fans RULE! You guys are incredible!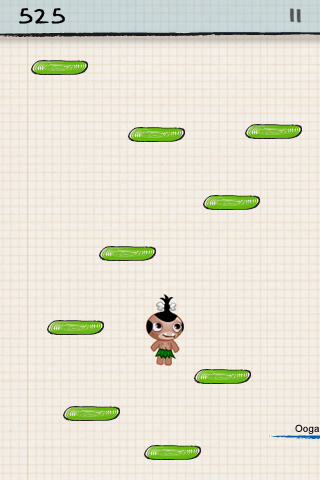 Download Links
http://www.mediafire.com/?jmtm2tznnni
or
http://www.2shared.com/file/f2Vnxk2L/DoodleJump__v120_-Kissrocknrol.html
or
http://www.zshare.net/download/77148521fd2e4c6b/
or
http://www.filedude.com/download/nVwkWiCPZQe826f09f22